Now That's A Lid! Fun Toilet Seat Covers
The Huffington Post Weird News flushed a wonderful addition today, sharing a wonderful slide show with the public: awesome toilet seat covers. You can view the entire slide show here, along with a story that would strike fear into the heart to any Poopreporter. Meet Randy Nemirsky: Canadian. Father. Private farm owner.
Outhouse theft victim.
The horror.
And it was not just your basic, run-of-the-mill outhouse; in my opinion, it was gorgeous. In the following video, you can either watch the entire clip discussing this heinous crime (which I would recommend, because Randy surely must be the John Goodman of Canada), or you can fast-forward to 1:50. Check out that outhouse. What great craftsmanship. You just don't see craftsmanship in outhouses these days. Why, it gives us an entire new meaning to log cabin.
Randy, our thoughts and prayers are with you. We appreciate a good toilet, no matter the type of plumbing, and we hope the shitstains who stole your wonderfully crafted crapper are caught. Basturds!
But life goes on, and we like to look at pretty stuff. Of the toilet seat covers in the slide show, these ones caught my eye. What do you think?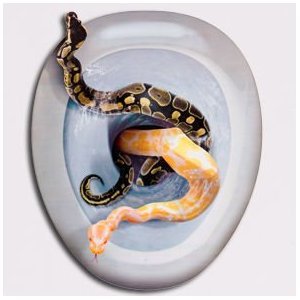 Got snakes? You do now.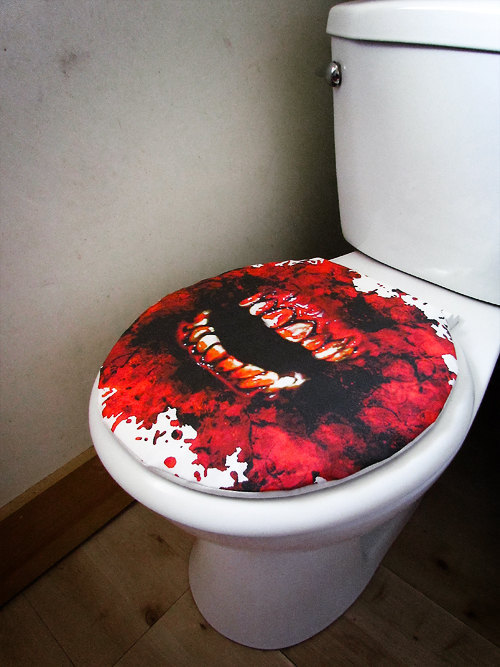 Ah, I see we've found Francis Dolarhyde's bathroom.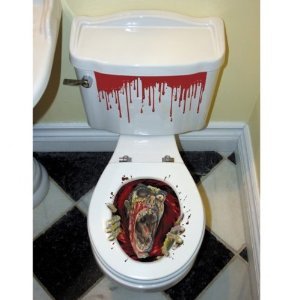 This is one hell of a dedicated plumber.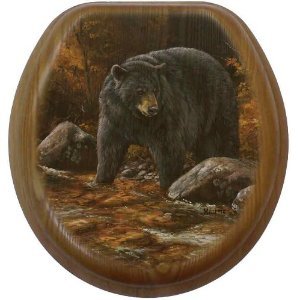 "The Charmin bears? Not in this bathroom. Not ever."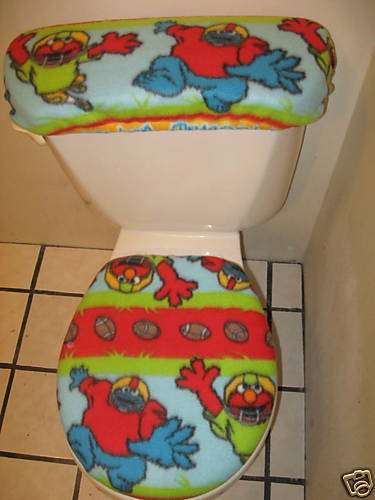 No comment. Well, one: I hope this is in a child's bathroom.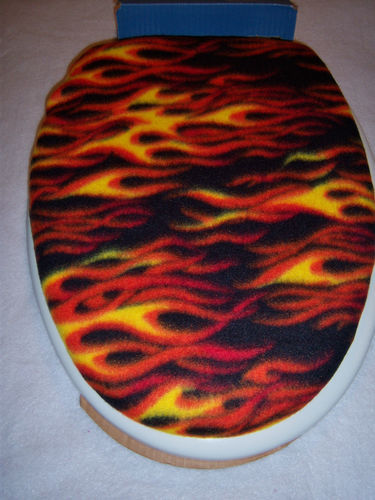 One might find this in Chief Thunderbutt's bathroom after he makes chili.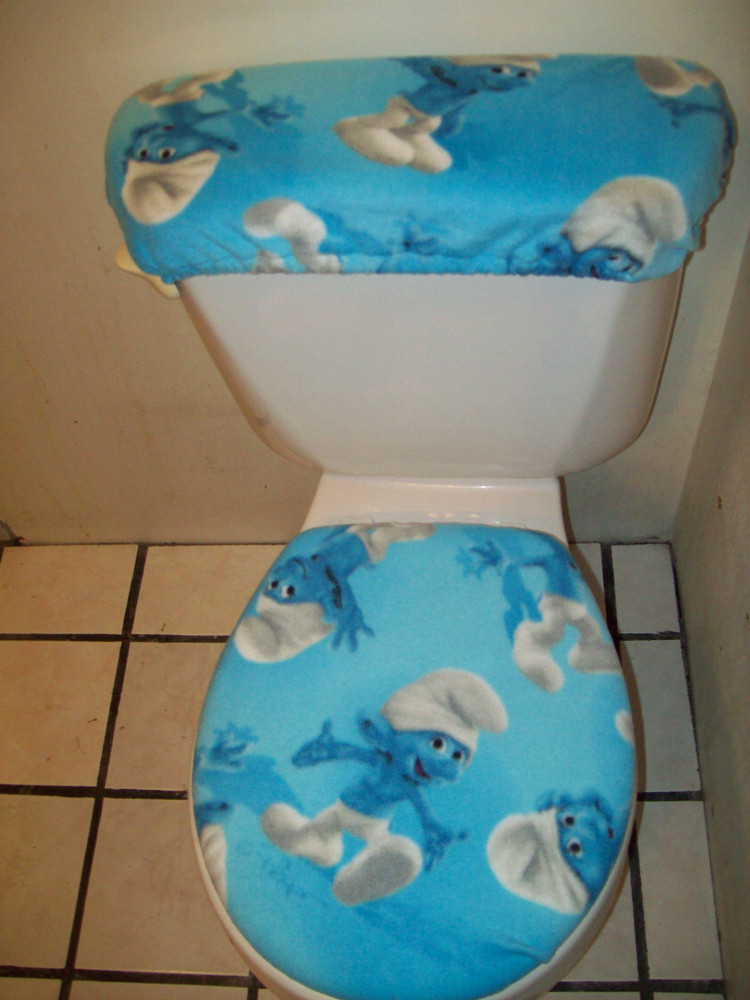 Not in my bathroom. Not now. Not ever.
Image Preview: